Patrick Maier & Smackdab  features the fine guitar and vocal stylings of Patrick Maier with vocalist Rita Lackey backed by any combination of keyboard/piano, upright bass, drums or saxophone.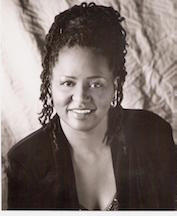 Perfect for background music or dancing, Smackdab features sophisticated and swinging jazz, blues, Latin, pop, rock, Motown, R & B and dance hits.
The band has performed for hundreds of corporate events for companies like Oracle, Wells Fargo, Saks Fifth Avenue, and the San Francisco Examiner.
The band can perform an entire night of jazz, blues classics and swing or a night devoted entirely to Rock and Roll. The Patrick Maier Band performs timeless standards from Cole Porter, Ray Charles, and Nat King Cole.
The band is also great with classic rock from the Rolling Stones, the Beatles, Elvis Presley, and Bruce Springstein, Motown featuring favorite grooves from Otis Redding, James Brown, Al Green, and Marvin Gaye.
Sample Client List:
The Reuben Awards for the National Cartoonists Society – Palace Hotel. Hilton San Francisco NYE, Google, Facebook, the Ritz Carlton San Francisco and Half Moon Bay, Westin St. Francis Hotel, Olympic Club, IBM, Oracle, Chiron, InterMune, SF Giants, etc.
Videos